Drum Flaker Working Principle
Application of Drum Flaker:
Drum Flaker, Drum Flaker Products, Drum Flaker Suppliers and Manufacturers

Flaker Drum Dryer
Drum flakers (also known as cooling drums) are used for solidifying molten material. After processing on flakers, the material forms films or easily handled flakes and is further processed or packed into containers for transport. A great advantage of flakers is that they offer a continuous process.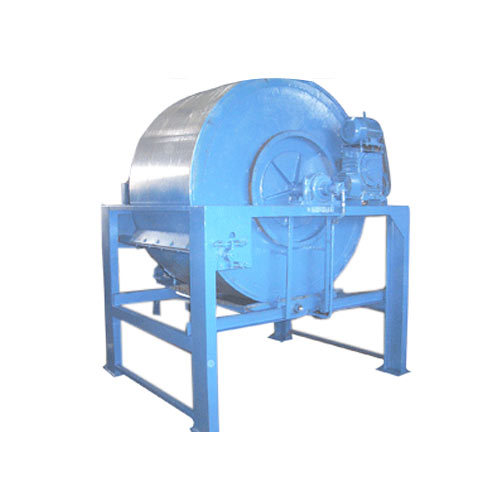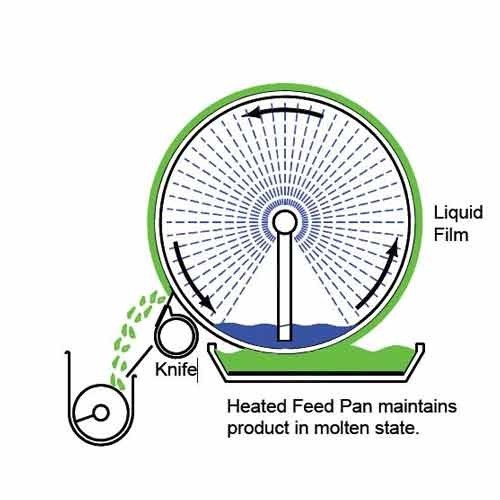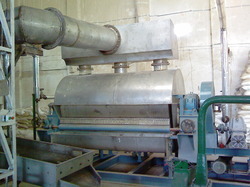 Working Principle
The hot material is applied to the cooling drum by direct immersion into a trough, or indirect immersion using doctor/applicator rolls. The molten liquid is cooled on the cooling drum and after a partial revolution; the cooled and solidified product is removed by a scraper in the form of flakes or film. The cooling drum of the flaker is specially designed to provide an even cooling effect by having uniform and effective internal distribution. As a result, both high output and homogeneity of the product are possible.
Salient Features
Variable speed drive arrangement for adjustment of the drum speed for optimum performance
Suitable for a wide range of chemical and pharmaceutical products
Contact parts can be stainless steel, carbon steel, and hard chrome plated depending on material requirements
Accessories include hood, flake breaker, flake conveyor, applicator roller etc
Drum Flaker manufacturers, Drum Flaker suppliers, Drum Flaker producers, Drum Flaker exporters, Drum Flaker