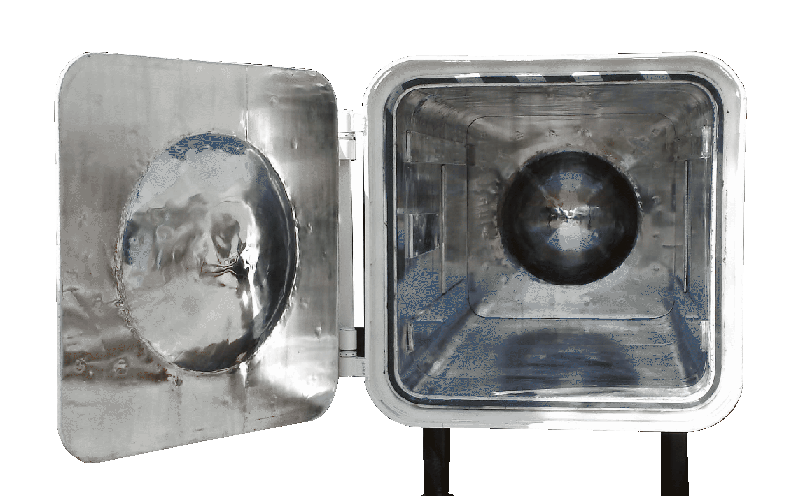 Ethylene oxide sterilization is a chemical process consisting of four primary variables: gas concentration, humidity, temperature and time. Ethylene oxide is an agent that disrupts the DNA of microorganisms, which prevents them from reproducing. EO sterilization assures that a safe and sterile product will be delivered to the market each and every time.


---
ETO Sterilizer Features
ALL INDUSTRIAL ETO STERILIZERS ARE DESIGNED AND BUILT AS PER CUSTOMER'S REQUREMENTS TAKING INTO CONSIDERATION THE FOLLOWING VARIABLES;
To Sterilize Surgical Medical Device roducts like I.V. Sets, Disposable Syringes, Disposable Surgical Set, catheter, Urin Bag, reduce microbiological load; and increase life span of material.
Modular construction of chamber.
Model is available from 1/2 CU.MTR TO 20 CU.MTR.
Easy to operate.
Fully automatic operation based on PLC control (optional).
Semi Automatic (Pneumatically Operated Ball Valave) Control
Better productivity & lesser mixing time.
Contact parts are SS 304 / 316.
Process time about 8 hrs.
IQ/OQ/DQ documentation(OPTIONAL).
It is useful for prevention of micro biological contamination retairing flavour useful for treatment of spices, dried nuts, Foods Packed cereals etc.
<