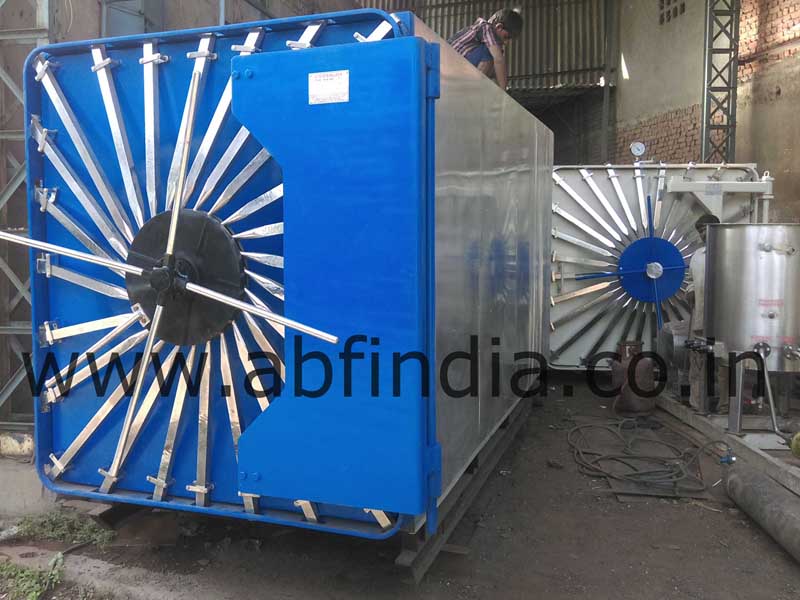 Single Door ETO Sterilizer for laboratory and health care use, our units prove to be your right alternative. The range of our horizontal autoclave machines are designed and manufactured with new age technology and perfect for sterilization applications in biotech industries, pharmaceutical industries, hospitals investigation centers and labs.

These units stick to CE and ISO guidelines and meet country wide and international sanitation standards. These horizontal autoclave systems can be bought in both rectangular along with cylindrical design and they are manufactured with custom made features matching to specific requirements regarding customers.

---
ETO Sterilizer Features
ALL INDUSTRIAL ETO STERILIZERS ARE DESIGNED AND BUILT AS PER CUSTOMER'S REQUREMENTS TAKING INTO CONSIDERATION THE FOLLOWING VARIABLES;
To Sterilize Surgical Medical Device roducts like I.V. Sets, Disposable Syringes, Disposable Surgical Set, catheter, Urin Bag, reduce microbiological load; and increase life span of material.
Modular construction of chamber.
Model is available from 1/2 CU.MTR TO 20 CU.MTR.
Easy to operate.
Fully automatic operation based on PLC control (optional).
Semi Automatic (Pneumatically Operated Ball Valave) Control
Better productivity & lesser mixing time.
Contact parts are SS 304 / 316.
Process time about 8 hrs.
IQ/OQ/DQ documentation(OPTIONAL).
It is useful for prevention of micro biological contamination retairing flavour useful for treatment of spices, dried nuts, Foods Packed cereals etc.
<