Spice ETO Sterilizer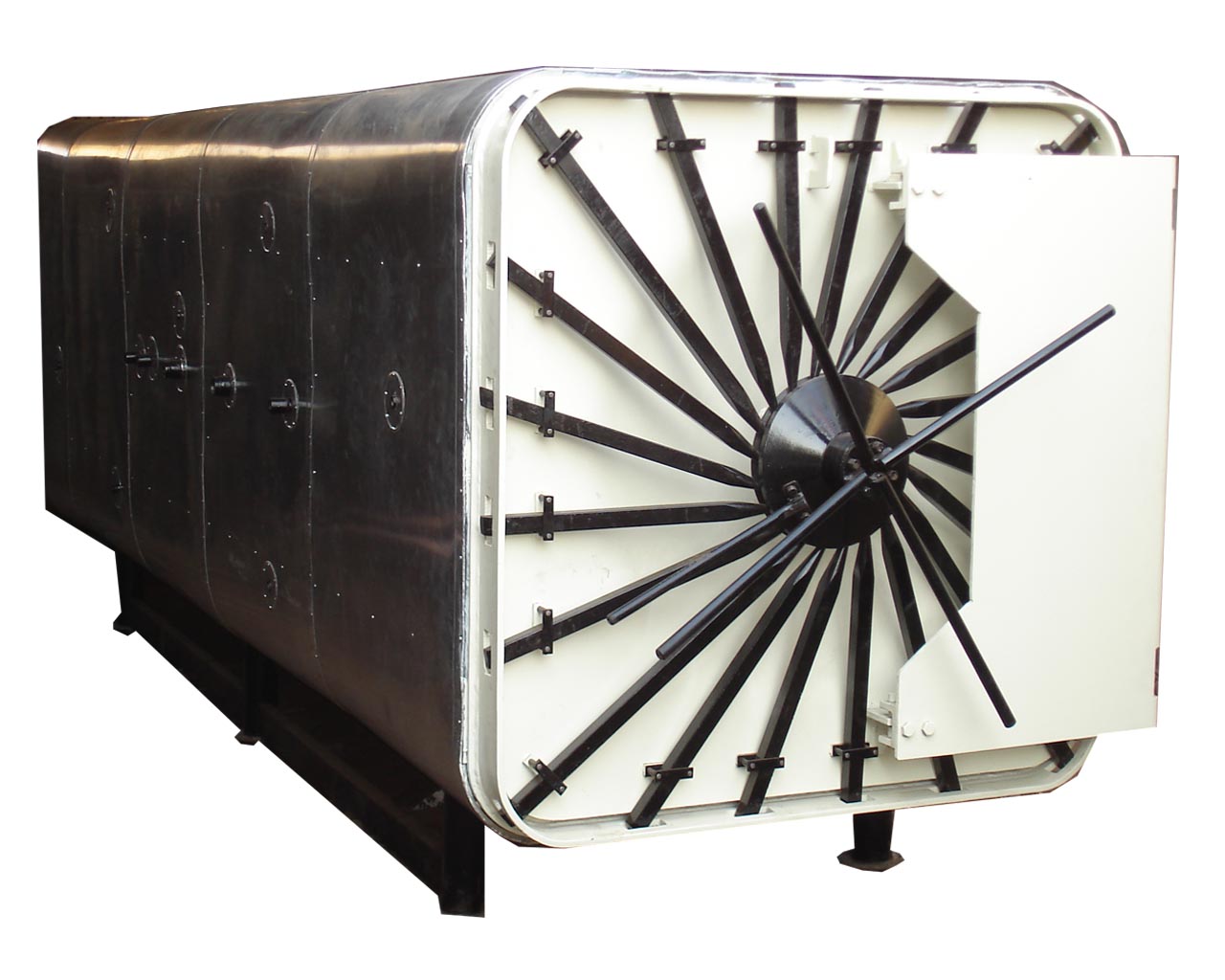 We have carved a niche to be a reputed manufacturer associated with Spice ETO Sterilizer. Sterilization is the term for the elimination associated with microbial life, which includes fungi, bacteria, Trojans, spore forms, and many others. Present on a surface, contained inside a fluid, in drugs, or in a compound like biological culture media. Sterilization can be achieved by applying the correct combinations of warmth, chemicals, irradiation, questionable, and filtration.

The particular Spice ETO Sterilization Machine is equipped with automatic temperature command mechanism. In ETO sterilization bacteria die on the coagulation or denaturation with the protein constituents. Spice ETO Sterilizer contain primary variables including gas concentration, dampness, temperature and time period. Spice ETO Sterilizer assures that the safe and sterile product will likely be delivered to the esteemed client within the domestic and international market.

ETO may be the technology of preference for sterilizing in addition to pasteurizing spices. ABster Equipment may be the leading provider of contract ETO Sterilization services at a network of services nationwide.

Eo gas is then added and allowed to sit with the product. histrocaly the amount o Gas added was set to perticular weight. however the evolution of the process has gradually gone to adding gas to a validated pressure(concentration o gas).

during this "Sitting Phase" or "EO Gas Dwall Phase" the products abosrbs EO gas. to maintain the gas concentraion and offset the absorpation - additional gas is added.

Following the Gas Dwell phase a series of evecution and air imbleeds ocuur. This helps in the removal of the gas from the products. the products is then transered to an aeration Chamber or ROOm where EO (and Eo degradation products) dissipates safely fron the products. Depending on the nature of the products/packaging and aeration conditions theis gas dissipation period may last from several hours to weeks (and even moths).
---
APPLICATIONS OF ETHYLENE OXIDE STERILIZERS
In hydration plants where (onion powder, onion flakes, garlic powder, garlic flakes.
Products are manufactured and exported.
In plywood industries where ply woods are sterilized against white ants and residual bacteria.
In food industries where various seeds like sesame seeds are sterilized and exported. Wheat flour, grains, all types of spices etc.
In pharmaceutical products, hospitals, Used in industries where all the food products are exported.
IV Sets, IV Catheters, cannula, Syringes, Urine bags, blood bags.
ETO Sterilizer : We are manufacturers & Exporter of ETO Sterilization, Ethylene Oxide Sterilizers, ETO Sterilzation Equipment, Pharmaceutical ETO Sterilizers, Medical Sterilizers Suppliers, ETO Sterilizers, ETO Sterilizer, Stem Sterilizer, E.T.O. Sterilizer and E.T.O. Sterilization in Ahmedabad, Gujarat, Delhi, Mumbai, Hyderabad, Rajkot, Kolkata, Pune, India.