Sigma Mixer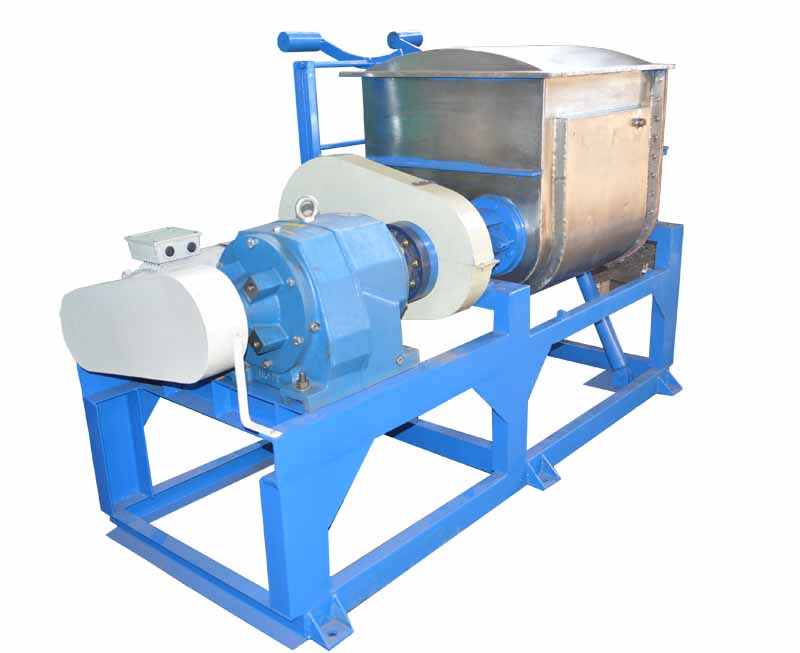 The Sigma Mixtruder / Sigma mixer with extruder screw is used for the mixing-kneading of materials with very high viscosities. The Sigma Mixtruder is able to provide combined functions of compressing, stretching, folding, kneading & mixing, which makes it widely used in the chemical, food, sealing compound and paint industries, among others.
The machine is an efficient sigma type mixer with a screw in the bottom for unloading or extruding the mixed material. During the mixing process, the extrusion screw is driven in a reverse motion by a separate motor. This action of the screw pushes the material into the mixing zone and within reach of the blades, thus assuring a thorough blending of all the ingredients, and, at the same time, reducing the mixing time as compared with a standard sigma type mixer.
For discharging the material, the direction of the screws rotation is forwarded and the mixed material is then unloaded through the extension barrel.
Extremely tough materials such as filled thermosetting resins and bulk moulding compounds, are handled easily with the Sigma Mixtruder, along with scores of other materials.
The main mixing elements and extruder have different drives and as such both can operate independently.
The present capacities range from 25 litres to 2000 litres and can be supplied in various materials of construction viz. carbon steel, stainless steel of all grades, alloy steels, Hastelloy, abrasion resistant steel etc.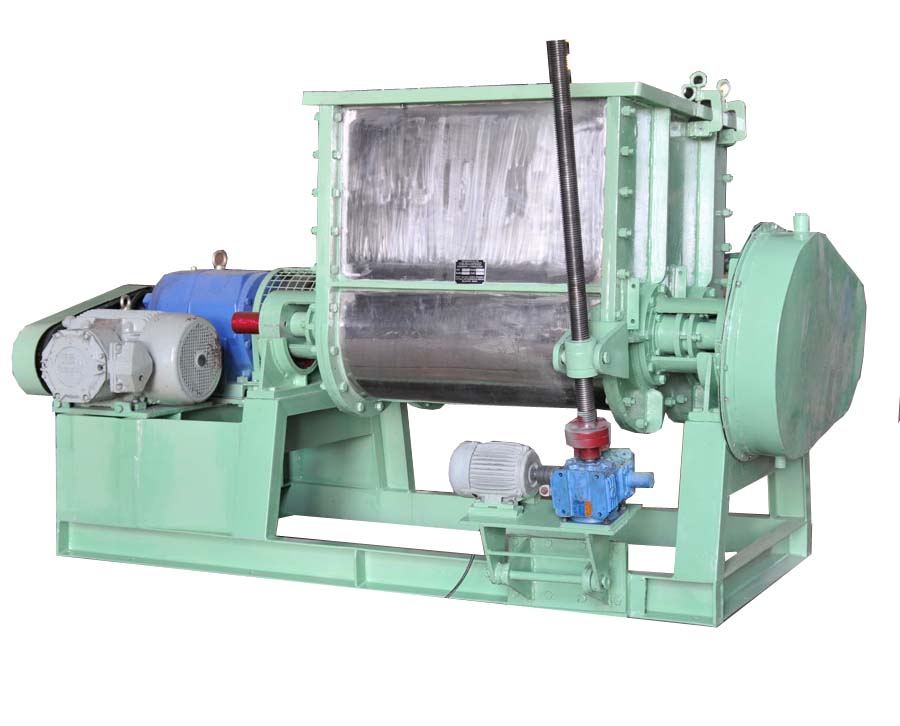 Z-blade mixers are used in a number of food and commercial adhesive applications. Ingredients are blended until the consistency is correct. The ingredient is then tipped out of the mixer and forwarded to the next step in the process.
These types of machines are available in M.S. And S.S. construction. The kneader can be tilted by means of a mechanical system or manually and for bigger models beyond 250 Kgs we provided hydraulic tilting.

Hydraulic tilting system is provided with complete power pack, electric motor, pressure valves, pipes, fittings, cylinders and hoses which makes the tilting mechanism quick, easy and simple to operate.


Sigma Mixer or Sigma Kneader is generally used for heavy duty mixing, kneading, dough knaeding, uses in the Paint, Pigment, food, adhesives, chemical, pharmaceutical, dyestuff industries