Cosmetic vacuum emulsifying machine
cosmetic vacuum emulsifying machine Manufacturers :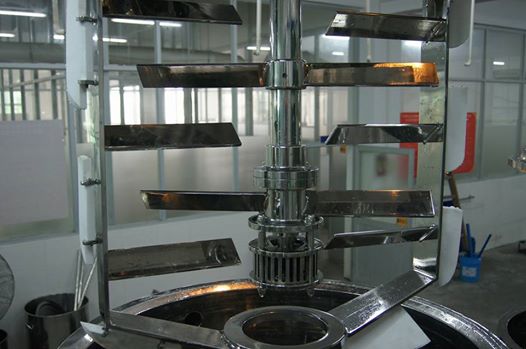 The vacuum emulsifier is professionally designed according to the ointment manufacturing process of cosmetics and ointments etc. products through introducing advanced technology from abroad. The machine unit is featured by simple operation, stable performance, good homogenizing performance, high production efficiency, convenient cleaning, reasonable structure, small land area and high automatic degree etc.

Usage:
It is suitable for production of ointment and cream products in cosmetic and pharmaceutical plants.
The emulsifying effect is more prominent for materials of high base viscosity and high solid content.
Daily chemical and cosmetics industry:
baby cream, shaving cream, cream shampoo, toothpaste, cold cream, sunscreen cream, face cleanser, moisture cream, detergent, shampoo…
Pharmacy industry:
Emulsion, emulsifier, ointment, syrup….
Food industry:
sauce, cheese, oral syrup, nutrient solution, infant food, chocolate, saccharine…..
Chemical industry:
latex, saponification, paint, resin, adhesives, lubricating agent….