Solution Preparation Vessel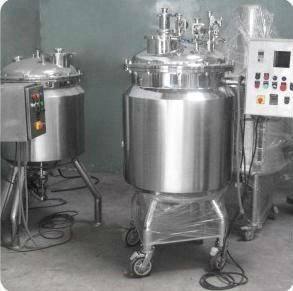 Capacity :
• Wide range of models from 25 to 12.000 lt capacity and customized execution to meet the most particular requirements of end-users.

• cGMP & FDA compliant design, ASME/PED certification.

• A wide selection of agitators from sterile magnetic stirrer to powerful disperser-homogenizers grant top mixing performances with different products. High versatility and flexibility in design and manufacturing allow Olsa to offer a vessel for any product even the most unusual and difficult to produce.

• Wide choice of accessories and control instruments of qualified suppliers are installed in Olsa package.

• CIP and SIP integrated systems to grant the highest cleaning and sterility standards of the pharmaceutical world.

• Manual or automatic operational functions controlled by PLC and dedicated validable software package.

Send Inquiry
water for injection plant, sterile water for injection plant, pyrogen free sterile water plant, sterile water plant, pyrogen free water for injection plant, pyrogen free sterile water for injection plant, India